We believe that health starts first with happiness.
If you can balance and enrich every aspect of your life, starting with your body, yours will be the happiest existence.
For that, one must take care of the needs of the rest of our being. It is not enough to have a healthy mind but an unhealthy heart. One must have perfection in all levels of one's being before one can have true satisfaction.
The name Guru Health Foods was given by our spiritual meditation teacher Sri Chinmoy in April 1972. His Vision was to provide an outlet for the community's search for better health and living.
Ours is one of 5 stores on the Parsons Blvd block to embody and expound His Philosophy of self-transcendence. Working in such an environment also allows us an opportunity to practice it for ourselves.
Our main Goal is to provide better service to the community, with a view to seeing the Divine in each customer as a portion of God's Creation. We try to live up to this expectation, and better ourselves each day. That is the philosophy of self-transcendence.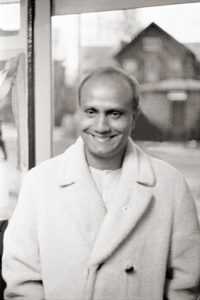 April 25, 1972